Wondering what to do with that ground pork sitting in your freezer? We would like to share a Locavore Delivery exclusive recipe that's one of our staples for using ground pork! We make these often in our kitchen and one of our favorite ways to eat them is in a yam noodle bowl. They are super easy, and we prep them in large batches and freeze them in portions. Enjoy!
What You Will Need:
2 pounds ground pork
1 pound chopped, raw shrimp
Handful of chopped green onion
Big handful chopped garlic
Gluten-free Panko (or breadcrumbs)
Couple of eggs
Tamari, sambal, and a little hoisin.
Let's Get Started: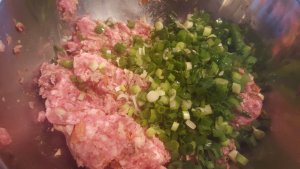 Mix all of the ingredients in a large bowl.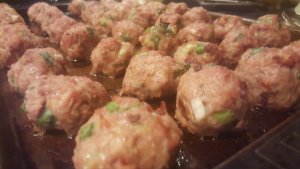 Make little balls about 1-2″ in diameter and place on a cookie sheet.  Bake at 400 degrees until cooked.
Try not to eat them all in one sitting.  Enjoy!