Chances are you have heard us crowing about the attributes of our newest purveyor, Salazar Meats in Manassa, Colorado. While we can wax poetic about the tasty Berkshire pork coming out of the farm, it's how owner Lucas Salazar raises his cage-free animals that completely wow us.
What Is Vertically Integrated Farming
Not only are these heritage pigs raised right, but they are vertically integrated too. In short, that means the ranch is able to streamline its operations by performing each stage of the production process, rather than relying on external contractors or suppliers. This is a real boon in a time when butchers and food processors are in short supply, especially in Colorado.
How It Helps the Animals
In ranch terms, the animals raised on a vertically integrated farm spend their entire lives on the same farm. The processing facility is a USDA-inspected slaughter house, run by the farmer and his team. In fact, Salazar Meats is one of the only larger scale places in the country that both raise and process their animals in the same place.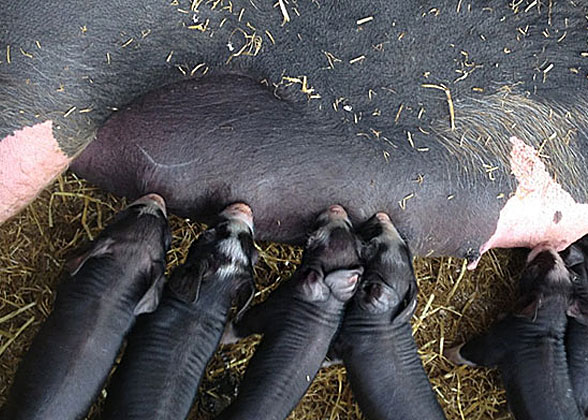 Because the pigs are butchered on property, they don't suffer the stress of transportation and surge of hormones that other livestock who travel far are subjected to. These hormones are not just hard on the animals, but change the taste of the meat as well. We don't like that. After all, we seek purveyors like Salazar Meats that can provide not just a sustainable meat, but one that is delicious too.
Why We Love It
While the practice of vertically integrated farming is admirable on its own, this small-scale company goes even further to make sure its ranching practices honor both the animals and the land. For the pigs, they are raised hormone- and antibiotic-free on non-GMO feed made up of barley, peas, potatoes, and organic alfalfa. They can just be pigs, rooting, rummaging and rolling around in the dirt and grass. This makes for happier animals and better tasting meat with a rich coloring that everyone can feel good about. Not only that, but the animals are treated with integrity to the very end.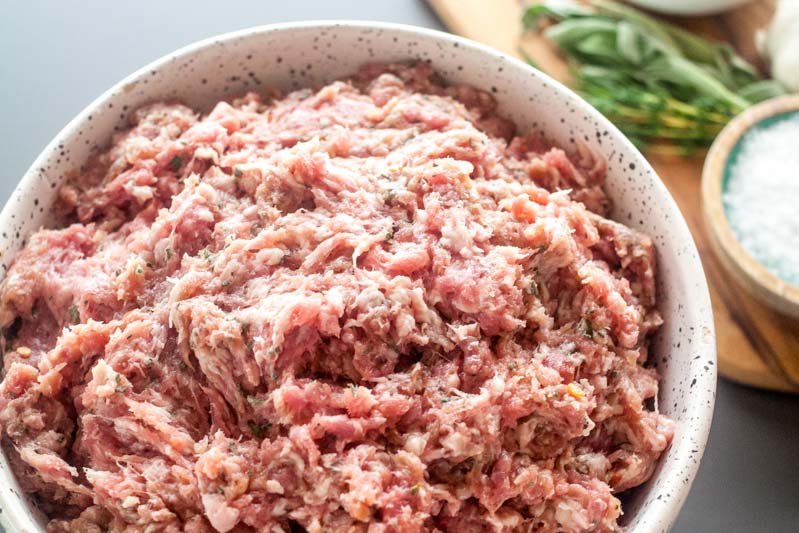 Berkshire Pork Products from Salazar Meats
At Salazar Meats the whole hog is used, and we get a lot of amazing cuts from them. The inventory is always changing, and when something is sold out it's gone until we can get more in. Here are some of the products you might find on the Locavore Delivery site, and if you have any questions about how to prepare it, when other cuts might be coming in or anything else, send us an email at service@locavoredelivery.com.