Our meat is good on its own, but let's be honest, adding a dash of spice to the steaks, chicken thighs and pork chops makes a meal sing. A while ago we started offering spice blends from Denver's The Spice Guy, run by Zach Johnston. Zach spends a lot of time sourcing the best and freshest spices he can and we are happy to rub a tablespoon of the Colorado Chicken and Veg into a whole bird or sprinkle the Roasted Garlic Blend on everything. With the launch of our new Spice Club and the ability to offer even more tasty spices, we asked Zach a little more about him and his buisness.
Why did you start The Spice Guy?
I had such a passion for cooking and business, when I graduated college my mom was pushing me to get out of professional kitchens and into a "real job." I still don't know what that means, but I think I showed her!
Locavore Delivery: Is cooking a big part of your life?
Zach Johnston: We're serial testers at our house. My wife and I, and my business partner and his wife, do so much cooking for recipe and development and experimentation. Between testing things out for our brand, our consulting firm and the thousands of restaurant chefs that we work with, we don't do much else other than cook. I'd be lying if I said it wasn't one of the perks of being in the food business. Some people don't love cooking, but our passion for flavor sort of fuels our desire to keep exploring new flavors.
How do you develop spices?
We develop spices from the ground up. Right down to "thyme-traveling" to all of the different parts of the world to find the best ingredients from the best farmers. Once we have them all back in our facility in Denver, we use our blend bar and start the process with about 1,600 ingredients from all over the globe. We cook right here in our test kitchen and from there it's just honing and tweaking until we get it to a place where we love it.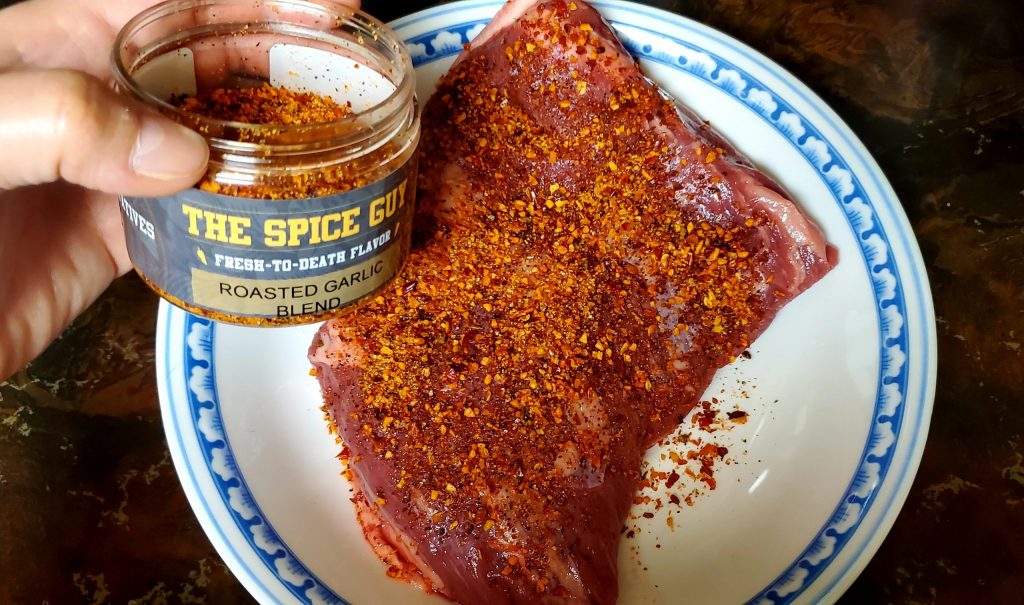 What was the first blend you made?
The first blend we made was the mango chipotle blend. We needed to develop a seasoning for a client who was doing mahi-mahi fish tacos and he wanted something bright, vibrant and mouthwatering. I used to be an avid candy addict and I was eating Sour Patch Kids after I left the meeting. The flavor was, bright, vibrant and mouthwatering. I went home, mixed that in with some of the themes of their menu that already existed, New Mexico meets California, and just put together that flavor. It was bright orange like a mango and I used a few chiles in the background for subtle heat. Hence the name and the blend were born.
Do you have a favorite spice or spice blend?
When we're tired from a long day of blending and packing spices, or chasing our 2-year-old around, my wife and I always default to the Roasted Garlic Blend. It's so versatile, works on every protein and is easy to make a quick, delicious meal out with.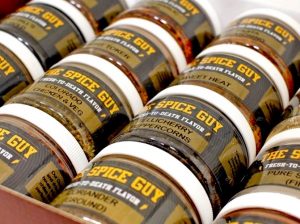 Tell us about your favorite cuts of meat, how you cook them and what spices you like to use on them.
I grew up in kitchens that were largely made up of hispanic employees, so I was shown how to make a skirt or a flank be the best cut of meat you could ever dream of. Something about the way the Latin culture can mix flavors and get that wow bite every time is amazing. A nice hot grill, a skirt steak and the Fajita Blend make for some insanely easy taco Tuesday nights around our house.
For someone discovering the world of spices, can you recommend what they should start with?
We really did develop the blends around the idea that cooking great food shouldn't be hard for people. All of the TV shows with Gordon Ramsey and these other elite chefs screaming at people, calling them names, and berating them, thats all just for TV. Cooking great food should be fun, therapeutic and relatively simple. After all, it's not much more than getting cold things hot and adding a bit of seasoning.
Any new and exciting things coming from The Spice Guy in 2021?
We're expanding our ever growing reach, getting more and more "green" with solar panels and compostable packaging, that is a primary focus for me. I want to shrink our footprint while growing our brand.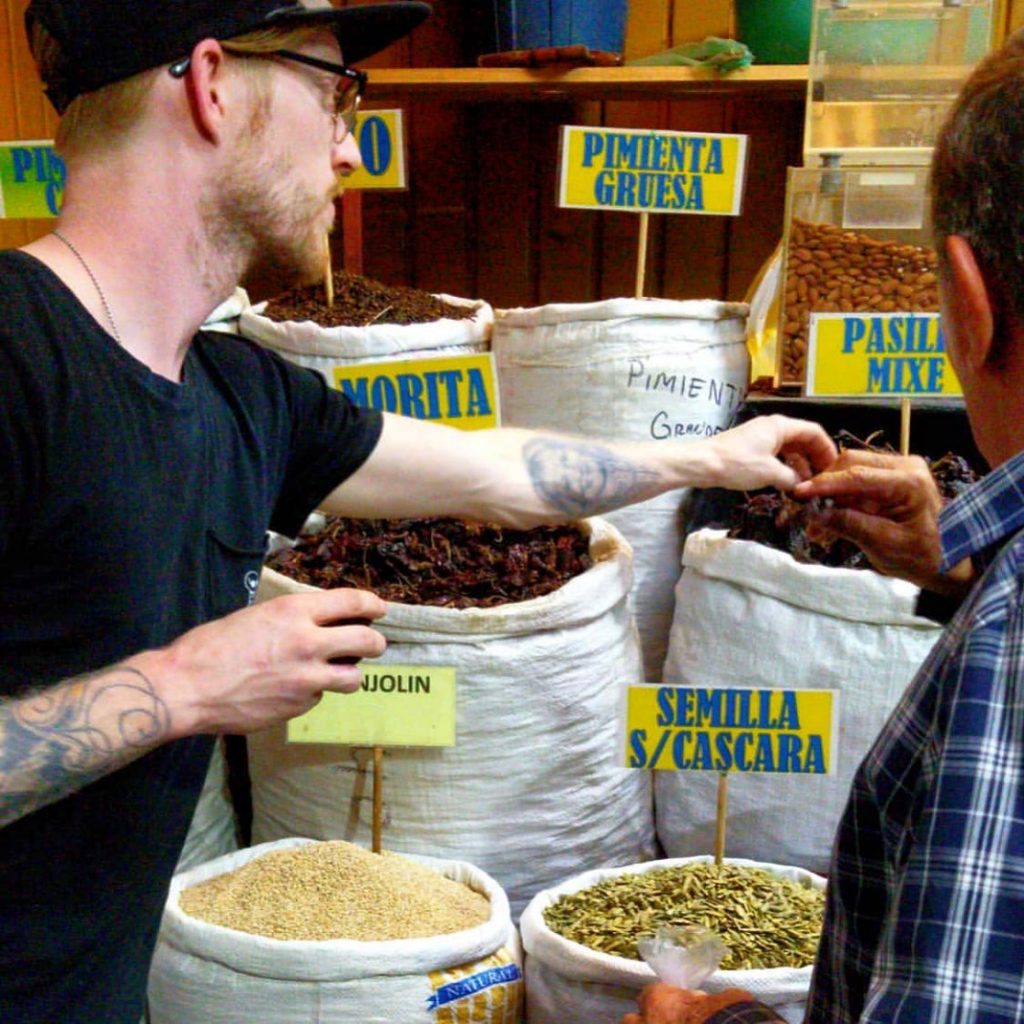 How and where do you source spices from?
We've been everywhere you can think of that a spice would grow. Whether in person or via zoom, if you've grown a great product, we want it and we want to see you in your zone. We lease out two farms in Mexico to grow a ton of chiles for us that we sell to our restaurant clients and we're extremely proud to be cutting the middle man out of the equation down there. We do that elsewhere but I am so hands on with that venture it really is awesome to be a part of.
If you could travel anywhere right now to sample spices, where would you go and why?
We're ready to head to the beach for a break. Although, as soon as I get there I am usually on the hunt for what grows around there and how I can check out the farm. I think that Tanzania and the spice islands are on the as-soon-as-possible list right now.
Purchase spices from The Spice Guy and have it included in your next order! Or be surprised and sign up for the new Spice Club, a monthly subscription that includes mystery spices from this company, and other local spice vendors.