"The Wachtel Station farm is a farm named after and located on the site of a former post station called "Wachtel" which operated more than 100 years ago.  The farm has been in the family for more than half a century. If you have never experienced Berkshire pork, you owe it to yourself to try Wachtel Station Berkshire pork!"

Greg Smith, Owner of Wachtel Station Farm
Greg and Janeanne Smith are 4th generation Coloradoans who farm dryland wheat and raise 100% purebred Berkshire swine southeast of Roggen, Colorado.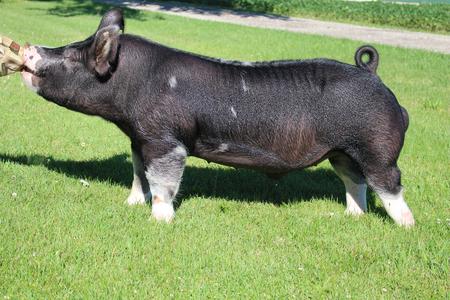 100% Purebred Berkshire Pork
Wachtel Station pigs are 100% purebred American Berkshire, which are widely known for flavor, tenderness and quality eating experience.
The BIGGEST determinant of pork tenderness is surprisingly the Ph (acidity) of the meat. Ph is determined wholly by genetics, there are genetic markers among heritage breeds that make for higher Ph pork that is more tender. The cattle industry identified the "tenderness genetics" years ago, and some heritage hog breeders are doing the genetic testing now.  Greg Smith and his family at Watchtel Station are at the forefront of this research. Greg is on the Board of the American Berkshire Association, and has the best pool of premium Berkshire hogs around. They live and breed in his pastures in Roggen, Colorado.
Antibiotic & Hormone Free
The Smith's raise their hogs with the utmost care and responsibility and feed only a natural corn and soybean-based diet.  The hogs are not fed additives, antibiotics, or hormones…EVER!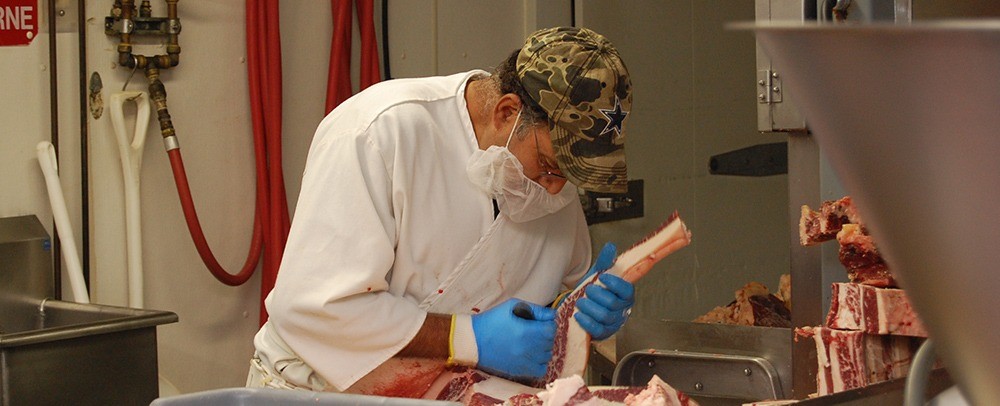 Processing Takes Place at Innovative Foods in Evans, CO
At Innovative Foods, our mission is to provide safe, wholesome, high-quality meat products and by-products from humanely raised livestock provided by local and regional family farms and ranches.
Innovative is a USDA Inspected custom processing plant and retail meat shop located in Northern Colorado.  The meat they process is not only good to the last bite, it comes from a plant where cleanliness is every bit as important as the quality of the meat.  Innovative specializes in custom and wholesale processing.
Locavore Delivery has worked with Innovative Foods for many years and trusts their talent and skill in processing exactly how we request.  Much of the processing is hand-cut by their talented team of butchers to our exact specifications.