Break out the grill and start seasoning your meat, summer is here and we are hungry. While the pastured chicken, AGA certified beef, wild caught salmon and forest-forged heritage pork all taste great on their own, sometimes you just need a new flavor to make the meat stand out. These three spice blends are a great addition to the recipe book, and if you don't have time make one, the Grill Master's collection from The Spice Guy works well too. Coat your meat of choice with one of these at least an hour before throwing on the grill and make each one of your dinners this summer something to remember.
Have tips or a favorite blend of your own? Let us know!
Chef Matthew Lundquist's Signature BBQ Dry Rub
Locavore Delivery customer Matthew Lundquist has been making this rub for years, both in restaurants he has worked at and when home. He loves to slather it on pasture raised lamb ribs and heritage breed, bone-in pork steaks. It's spicy and sweet with a bit of smoke that works well with the char the ribs and pork get from the grill. Make a batch to have on hand, it really does go great with all sorts of meats.
Combine all into a sealed container.
1/2 cup brown sugar
2 tablespoons salt
2 tablespoons smoked black pepper
3 tablespoons smoked paprika
2 teaspoons onion powder
1 teaspoon garlic powder
1 teaspoon ginger
1 teaspoon mustard powder
1 teaspoon coriander
1 teaspoon sage powder
1 teaspoon oregano
1 teaspoon crushed pepper flakes, piri piri preferred

Craig Taber's Favorite Glaze for Ribs
Though he didn't create the base of this spice blend, that can be credited to Amy of She Wears Many Hats blog, he did tweak it a bit to perfect the glaze for the heritage breed baby back ribs from Buckner Family Farm that we carry. Before putting on the glaze, bake the 3 to 4 pounds of ribs in a foil pouch with 6 ounces of pineapple juice thrown in. Cook for 90 minutes and then put ribs on the grill, adding the glaze at this point, some on each side as it grills. After about 15 minutes front and back, the ribs will be done. Try this technique with any of our pasture raised Colorado lamb, beef or pork ribs.
Whisk together the following ingredients in a bowl to make glaze:
1/4 cup whiskey
2 tablespoons hoisin sauce
1 tablespoon yellow mustard
1 tablespoon molasses
2 teaspoons soy sauce
2 teaspoons Worcestershire sauce
1 teaspoon hot sauce
1/4 Teaspoon ground ginger
Salt and pepper to taste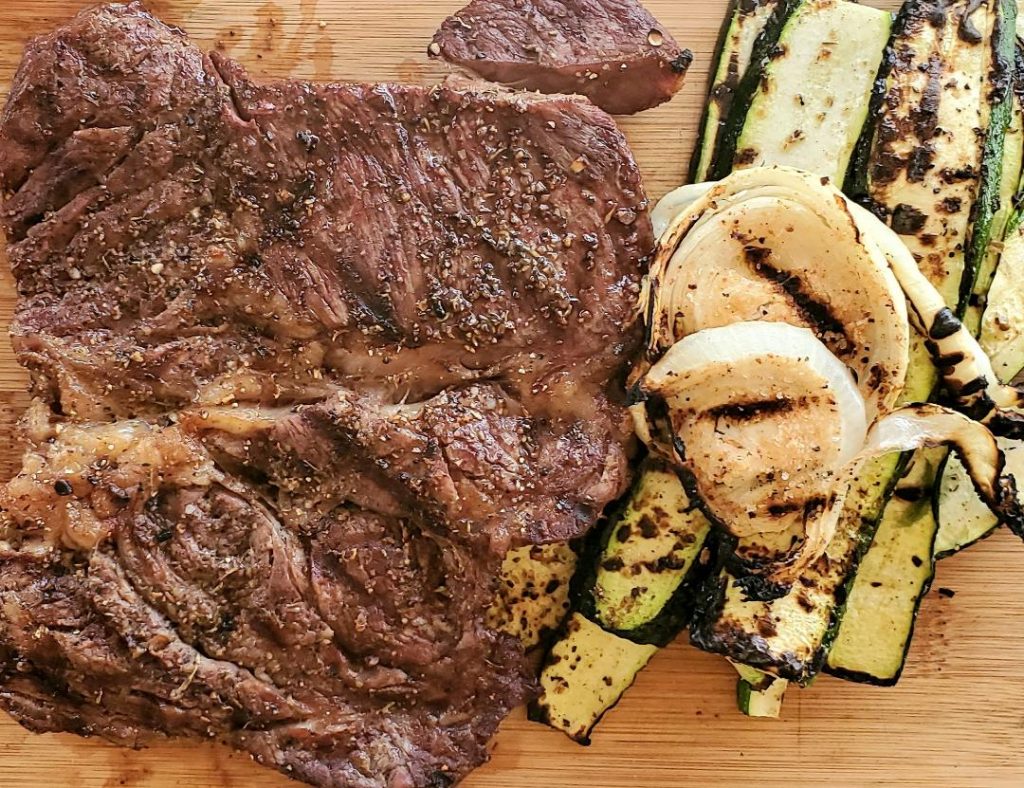 Sugar-Free Dry Rub
While sugar definitely works well on the grill to help caramelize the fats of the meat, it isn't a necessary addition. After all, a fillet of wild-caught salmon from Alaska Direct works better with a sugar-free dry rub when putting it on the grill. And the beautiful AGA certified beef brisket from Buckner Family Farm doesn't need any extra sweetness to make the grass fed beef sing. Try this spicy dry rub at the next barbecue, either on one of these cuts or even mixed into ground beef or ground lamb for the ultimate burger.
Mix together and keep in a sealed container.
1/2 cup paprika
1/4 cup fine salt
1 tablespoon celery salt
2 tablespoons mustard powder
1/4 cup chili powder
1/4 cup ground cumin
3 tablespoons black pepper
1/4 cup granulated garlic
1 tablespoon onion powder
2 tablespoons cayenne (or less to lower the heat)